Anand Giridharadas, Time Magazine Editor at Large, tweeted this yesterday: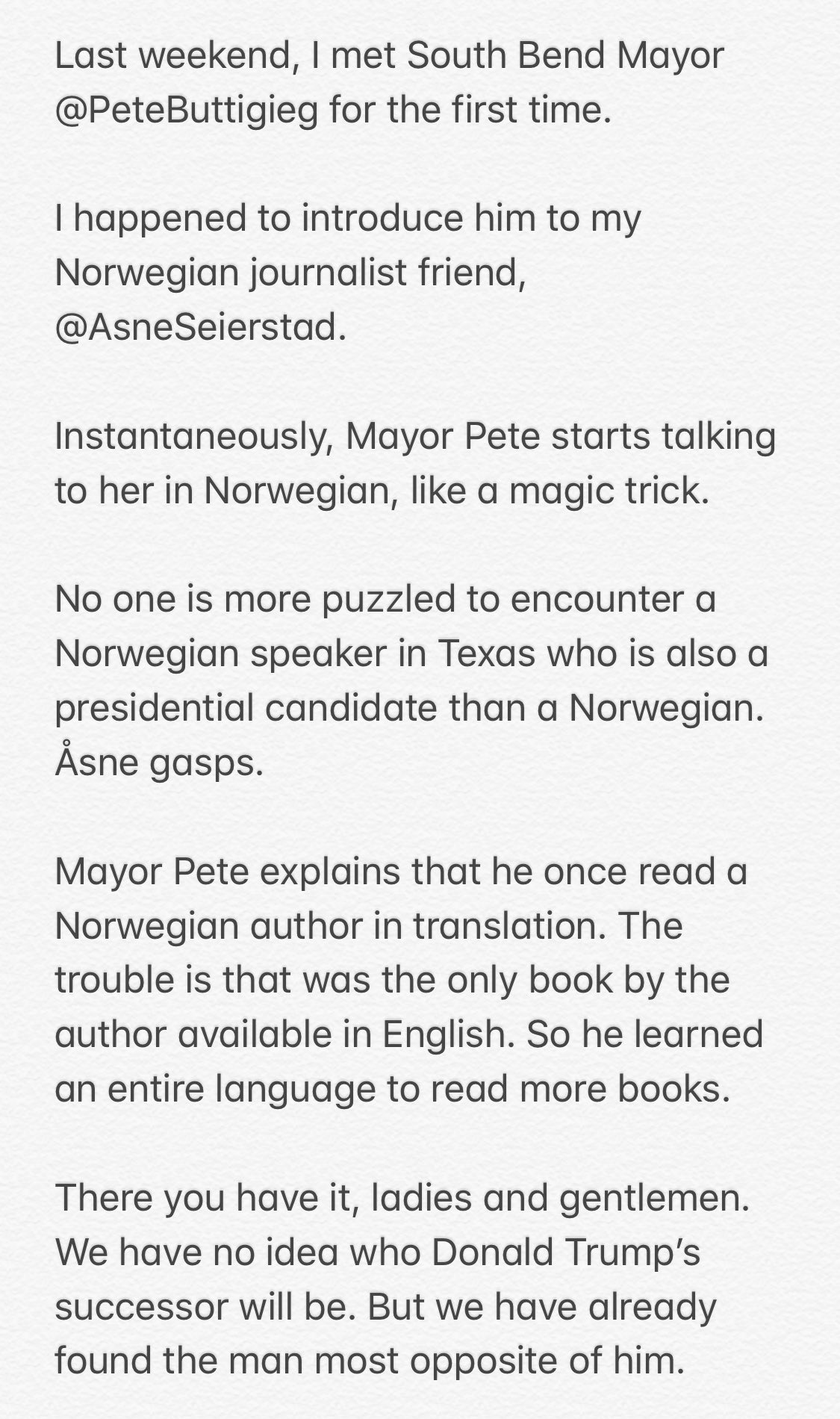 "Instantaneously........ like a magic trick" ---- that's how I want to write!
Thanks to Allison, a long-time denizen of The Burrow, for forwarding this to me, knowing that it would make my heart sing. Six trenchant paragraphs leaving a lasting impression of both the author and the hero.
The tweet strikes to the core of what is most attractive about Mayor Pete - his brilliant, curious brain, wired to dig deep and do the work, in search of a workable solution - and gives you an easy story to tell when people wonder about his qualifications. "He learned an entire language to read more books."
Yes, I think he's ready to step into the Oval Office and do the job. He already knows the language.