The mango is part of the cashew family.
Why does this feel like
fake news
? I want to believe it. After all, I heard it on NPR.
*****
Apparently, naked couples bungee jumping is a Latvian tradition.
There are things I'd rather not know. This is among them.
*****
Everyone told me to read
Where the Crawdads Sing
.
I have a tendency to resist these suggestions, fearing the worst, but it greeted me on the library shelf, so I took it home and read it. In one day, because I couldn't stop. So, I've joined the crowd:
Read This Book!
And don't let anyone interrupt you in the last two chapters.
*****
Yesterday, I went to peek through the fence and check on the citrus tree. The normally locked gate to the street was wide open, trucks were parked on the grass, and there were worker bees on the 5th graders' roof, the one overlooking
Grandma's Garden
.
Today, I drove right onto the grass, backed up to the garden's bench, and deposited two very large and just-about-manageable bags of soil in the corner, ready to replenish the raised beds when school starts.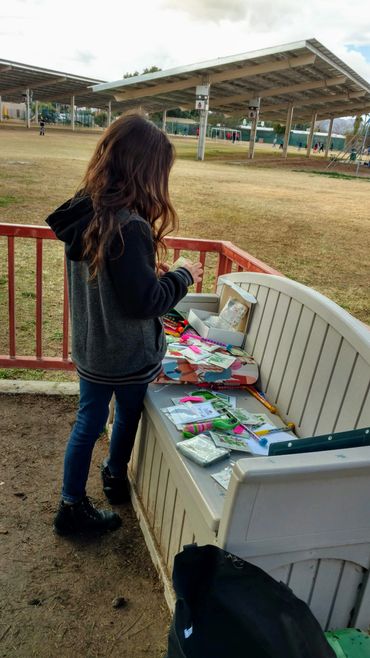 the bench and corner in which the bags were deposited.
I thanked the worker bee who offered to help - for the offer and for the open gate - and drove away with a big smile on my face.*****
Friends are moving because their house doesn't work for her anymore. He didn't have to describe it, or send me a link; all I needed was the address.
The interwebs are a wonderful thing. I toured it from
Douglas
, and invited myself to move in.
*****
These are the uniforms worn by the Vanderbilt Commodores this week at the College World Series.
They look like Army cadets, not baseball players.
I mean, really.
Just look at the front.
I'm not judging anything but the aesthetics.
No political statement is intended.
At least on my end.